Included in the Medical Rehabilitation Clinic.
The head of the room: Gorokhova Irina Grigorievna, physiotherapy specialist, assistant professor.
In the Pirogov National Medical and Surgical Center, a unique methodology has been developed for carrying out motor, speech and psychological rehabilitation of patients of any severity at home. This methodology is based on the long-term experience of rehabilitation specialists of the Pirogov National Medical and Surgical Center and modern possibilities of IT-technologies.
The absolute majority of patients with impaired functions of the nervous system and the musculoskeletal system need to continue rehabilitation after discharge from the hospital.
At the end of inpatient treatment, our specialists, with the help of a library containing over a thousand video files and special software, form an individual home rehabilitation course to correct lost functions.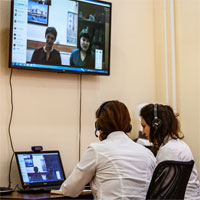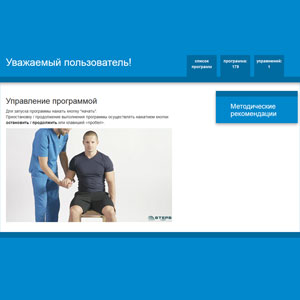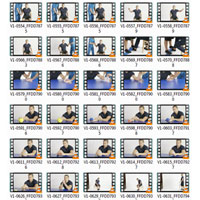 The method of motor, speech and psychological rehabilitation of patients works as follows. Once home, the patient or his relative comes into his personal account on the site and receives a link to the video with his personal program. When the patient sits in front of the monitor and mirrors the tasks, his rehabilitation treatment becomes close to the hospital conditions. Everything is provided: the patient's condition, the number of repetitions, pauses for rest, and preparation for the following exercises. Methods are assigned to the classic, proven in many years of clinical practice, and are not an experiment. In this case, the specialist remotely sees the statistics of classes.
The use of the software does not require the installation of special programs and equipment for the patient, as it works through the browser. The interface is as simple as possible and is controlled by two keystrokes on the keyboard, which is suitable even for novice users, as well as for working in conditions with low Internet speed.
We accompany remote rehabilitation with consultations via videoconferencing to correct the program if necessary. This approach allows us to raise the level of rehabilitation to the possibility of using modern IT-technologies and ensure the efficiency and continuity of the recovery process of our patients.
Traditional telemedicine formats are also used:
Contact Information
Address: 105203, Moscow, Nizhnyaya Pervomayskaya str., 70
Contact phone number: +7 (499) 464-03-03
Fax: +7 (499) 463-65-30
How to reach us by using public transport
"Pervomaiskaya" metro station (last carriage of the train out of the city centre). From "Pervomaiskaya" metro station by any tram or trolley bus go to the stop "15th Parkovaya Street". Go along the 15th Park Street to the intersection with the Nizhnyaya Pervomaiskaya Street, turn left and walk about a hundred meters to the entrance of the Pirogov National Medical and Surgical Center.